We have a team of community managers with all the capacity to manage your social networks creating visual and professional content.
Social Media Management What if they sell!
We increase your visibility on Facebook, Twitter, Instagram, Youtube, etc.
Segmentation of your company's target.
Social Media Management 100% customized.
Brand loyalty.
Generate new clients with
Advertising in RRSS.
Secure campaigns.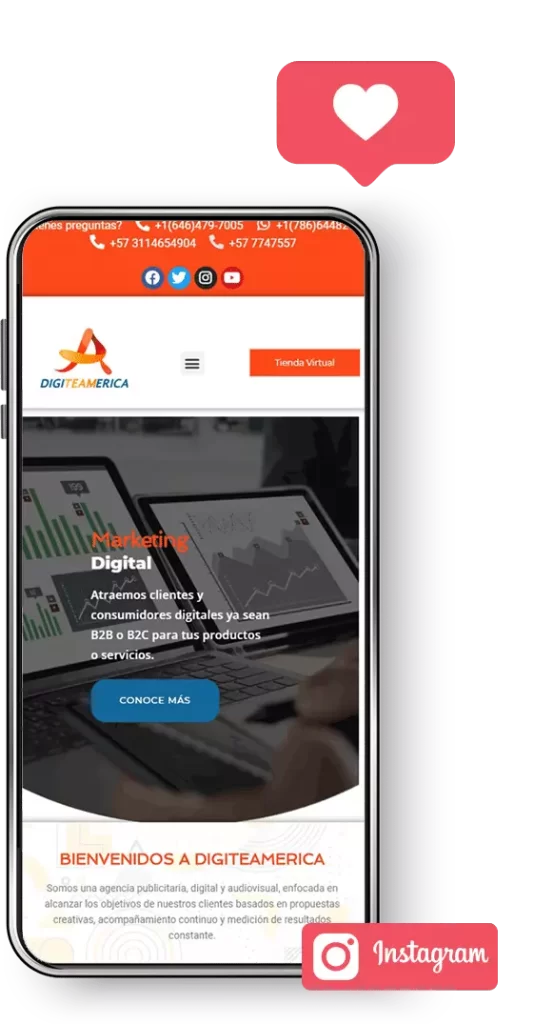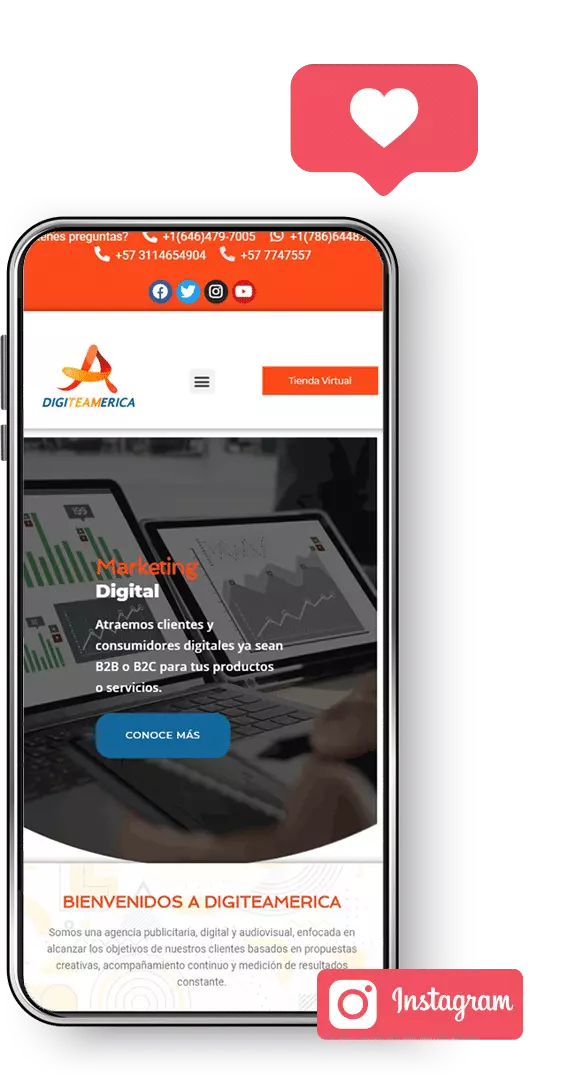 As a market-leading agency managing every social media project, we embrace our performance roots and successfully balance creative storytelling, delivered through engaging content and performance marketing. We focus on designing sophisticated social media strategy for your brand.
Promote or advertise any publication on Instagram, we help you to manage and segment your public profile or your company in the right way, grow within the largest social network and get potential customers, as well as new followers depending on what you want your target to be.
Reels
Publications and Content
Detailed segmentation
Parts and design of the content grids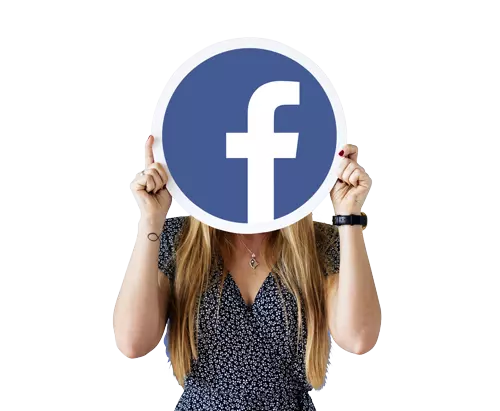 We offer advertising solutions for all the different companies and markets you are targeting, for that we offer several options and one of them is Facebook ADS a tool that will help you to have many more customers and / or more followers.
Ad Manager
Meta for Business
Graphic design
We've built our range of products with you in mind. Whether you're a small business, the CMO of a large enterprise or part of an agency team, we have the right solutions to drive your business impact.
Announcements
Trade
Creative Content
Measurement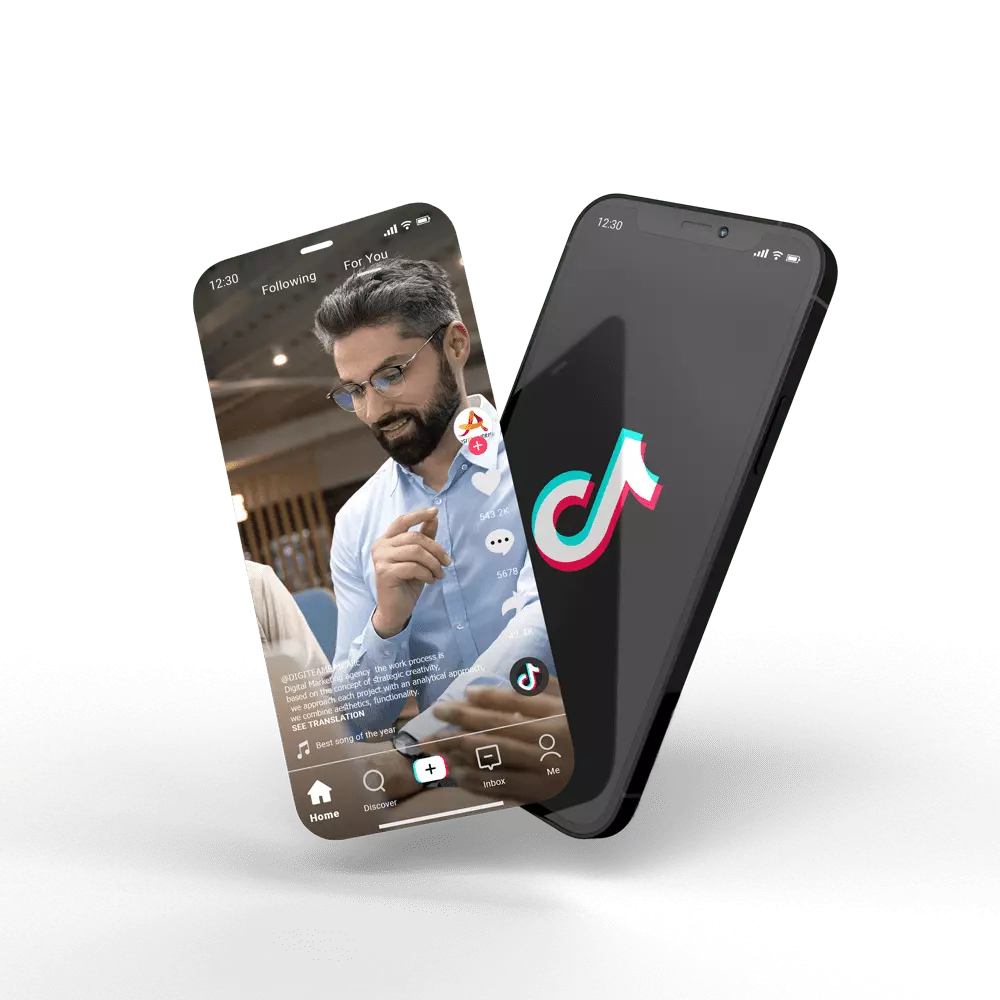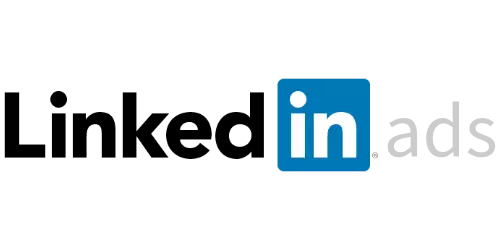 Contact and Identify Professionals with LinkedIn Sponsored Ads. Demographic Targeting. Sponsored Content. Variety of Formats. B2B Contacts. B2B Leads. Pay per Click. Budget Control. Native Ads. Advanced Segmentation.
WhatsApp Business facilitates interactions with customers by providing tools to automate, organize and quickly respond to messages. It is designed and functions similarly to WhatsApp Messenger. You can use it to carry out everything you usually do, such as sending messages and photos.
Among the features currently offered by this app include the following:
Company profile to display important information, such as address, email and website.
Tags to organize your chats and messages for easy finding.
Messaging tools to quickly respond to your customers.